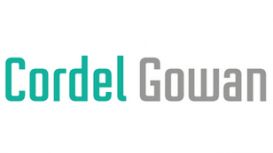 At Cordel Gowan, we're committed to helping take your business to the next level and know exactly what it takes to get the best out of both you and your staff. Since June 2004, we've helped hundreds

of companies to boost employee performance, improve their selection and recruitment processes and develop employees' management and interpersonal skills.
Who We Are We were officially established in 2003. We work with a wide range of clients, from blue-chip corporates and public-sector bodies through to advertising agencies, small businesses and

charities. We often demonstrate our consultancy and training services at many events throughout the UK and Ireland. Our experience has allowed us to work closely with companies such as Adobe, HP and Citi Bank and we're often their first choice for delivery of projects and presentations.