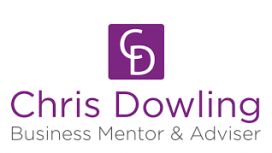 I am a business consultant, mentor and adviser, helping businesses in all sectors, whether start-ups or already trading. I use my lifetime of business experience and knowledge to help family

businesses and SMEs grow and succeed. I am also a sounding board, supporting you as you face the challenges and opportunities with your business.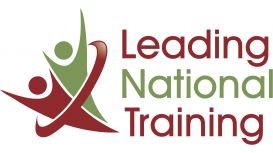 LNT Consultancy is a global organisation which works with SMEs through to large Corporates. We specialise in working with businesses to define, implement and maintain their strategy. We do this by

firstly helping our clients to be very clear about where they want their business to be and how they will get there, we then work with them to implement the process whilst gaining buy-in and traction with their key initiatives, and finally support the maintenance of the strategy going forward. We have developed some unique leadership and people advancement programmes, each will be tailored to your specific needs ensuring that your people have the correct skills sets to support your strategy. Ultimately demonstrating a return on your investment.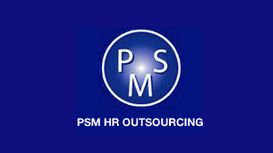 Since our initiation in 1984, PSM has established a reputation for excellence and consistency in both quality and service standards; in fact, over 80% of our clients have retained our services for

between 5-26 years. This is why PSM is the HR Management and HR Business Partner of Choice for so many organisations.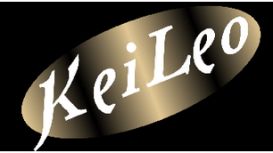 YOUR SUCCESS IS OUR BUSINESS - here at KeiLeo we are dedicated to help you achieve success so much that our business model is predicated on you being successful before we get paid. So if you need help

with a sales campaign or a negotiation, no matter how big or small, then we are the company to help. With decades of experience selling and negotiating big deals for blue chip companies as employees, we now help aspiring companies to become blue chip and play in the same league.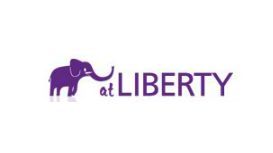 The world is fast and frenetic - and finding ways to adapt and sustain high performance in fast changing contexts, is at the heart of business talk today. The task for leaders, managers and their

teams is challenging; to stay ahead of the competition whilst working positively with the unknown. The kind of change that increases individuals' engagement with the business they work for and harnesses knowledge that brings strategic value; the value that ensures we stay ahead of our competitors!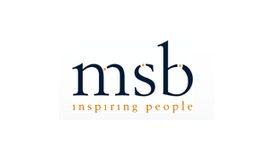 MSB Consultancy draws on its experience conducting customer and patient research across the healthcare industry and a variety of other sectors to deliver a highly cost-effective solution to administer

and analyse the Friends and Family Test. Since co-founding MSB in 1988, Brian has worked with major private and public sector organisations in the UK, USA and Middle East.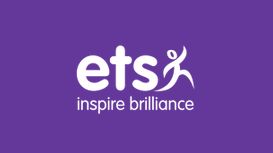 We create partnerships with clients, including some of the world's leading businesses like PepsiCo, RBS, M&S and Vodafone. We believe we could help yours too. The strength of our partnerships is

perhaps best illustrated by the fact that 40% of our new clients are referred to us by happy, existing clients. We run a global employee survey for 89,000 employees and provide consultancy support to help managers use results to drive improved engagement within stores.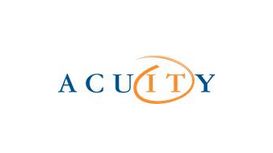 Acuity Solutions is a leading Sage Business Partner. We are proud to be able to offer tailored business solutions from Sage 200 to Sage 300 ERP (Accpac), Sage ERP X3 and Sage CRM as a product range

that is unique to us. The experience we have gained from serving our diverse customer base for over 20 years means that you will experience an unparalleled level of service and support, whatever the shape or size of your business.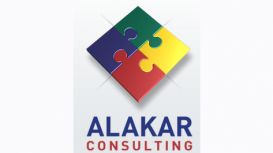 Alan Charlesworth, CEO of Alakar Consulting Limited talks about the problems his clients face and the benefits of working with him to tackle business critical issues. Despite years of success profits

are in decline and there are not enough hours in the day to cope with all your problems; this causes you high levels of stress and sleepless nights.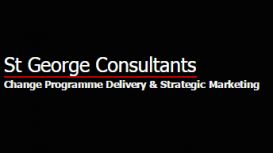 St George Consultants (SGC) brings a wealth of knowledge and business expertise to clients, helping them deliver large programmes of change within the Financial Services sector, as well as helping

organisations leverage the power of online marketing. A trusted company with experience in delivering complex change programmes, both here and in Europe, SGC can be relied upon to deliver fast, effective results. Our clients value SGC's dedicated approach to achieving their goals.