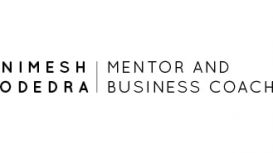 Network marketing has helped Nimesh to create the financial freedom he's always dreamed of having in his life. Starting at university and continuing in his work as a banker, Nimesh always understood the importance of financial stability. After leaving the world of finances, Nimesh discovered how to achieve it.
Now, as a business mentor, Nimesh helps others to do the same. Through business mentoring, Nimesh shows other people how to develop the know-how and attitude for success. Nimesh believes we all have the potential to achieve great things and to create the flexible lifestyle we aspire to. It gives him great pleasure to show others how he achieved this and how they can as well through his business mentoring.
---
Services
Nimesh feels that Network Marketing is the business of the 21st century. It provides an equal opportunity to everyone to run their own business with all the flexibilities. This business is open to everyone and it doesn't require experience and any form of qualifications as full training and support will be provided.A business coach can help you get on the right track. If you would like the freedom and flexibility of running your own business, Nimesh can help.
As a business coach, he'll show you how to start your own business – and succeed. Working for yourself allows you to set your own hours and work from wherever you want. Having your own business also means you can earn as much money as you want, rather than having your salary capped by your employer.
As a business coach, Nimesh believes in challenging you to set goals that scare you. His mission is to help people achieve things they never thought possible. Nimesh brings out the best in his clients and helps them reach big business goals, even those they never thought were feasible. Open-mindedness and eagerness to learn.
Reviews and Ratings
We do not have any reviews about Nimesh Odedra available right now.