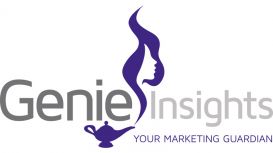 Genie Insights Ltd originated purely as a marketing company, catering for your every marketing need, from the development and implementation of a comprehensive marketing strategy to one-off project management.

Through close associations with our clients in our Marketing Guardian capacity, and using our 'insight', we quickly realised that businesses in Northern Ireland often need support in additional areas, that they either don't need on a permanent basis or can't afford full time. In response to this, we expanded our offering to include a range of additional business support services including process, data and procurement management, as well as offering a 'virtual assistant' support function.

We provide a flexible approach to supporting your business, either by acting as an extension of your team or by equipping you with knowledge and tools. This means you can either leave your Marketing in our capable hands allowing you to focus on your core business, or can learn to provide for yourself, therefore offering you with a sustainable model.
Genie Insights can analyse your current position, offer no nonsense, honest advice and then implement recommendations or can work on one-off projects as and when required.
We can be your Marketing Director, Manager and Assistant all rolled into one on an as needs basis, and no job is too big or too small.
---
Services

Brand Development:
We can work with you to develop, refresh or refine your corporate identity, including logos and straplines and their translation into literature and other marketing materials, stationery, merchandise, uniform, vehicle livery, etc.
Brand Reputation:
We can also work with you to define your unique selling proposition (USP) – what differentiates you from your competition – and then employ a variety of brand positioning techniques to represent your company in a positive light.

PR:
Modern PR is no longer about pushing content out to trade publications. We target a range of on- and offline channels, including the integration of Social Media and efforts to drive traffic to your website. We have a strong back catalogue of engaging, newsworthy and informative content and are experienced in managing technical subject matter.
Award Entry:
Winning or even getting shortlisted for an award is one of the quickest ways to instantly boost your brand's profile to your target audience and build credibility. We have a proven track record of successful award submissions, including numerous Export & Freight Transport & Logistics awards, as well as other National award events. You can read more here about how to enter awards and here to find a comprehensive list of 50 awards that you could consider entering.
Advertising & Sponsorship:
Focused awareness campaigns generally have some sort of advertising and/or sponsorship element, whether launching a new product or generating awareness of your brand. We can ensure that your business is represented with creative advertising or sponsorship campaigns via radio, print or online.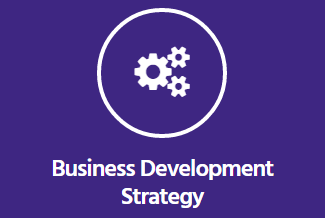 Private Sector:
It cannot be denied that Marketing and Sales / Business Development go hand-in-hand. Whilst the core skillset at Genie Insights lies in Marketing, we have learnt a thing or two along the way about developing business through previous commercial backgrounds. We can therefore offer services around database management and sales data analysis to identify trends in customer behaviour and identify underachieving areas that provide growth potential. This information can then be used to create targeted marketing campaigns to address these areas. We are also experienced in creating compelling sales pitches and Company presentations.
Public Sector:
Northern Ireland industry is heavily reliant on public sector bodies so local authorities can offer huge opportunities for sales of products and services. However, public sector tenders often intimidate even the most experienced of sales professionals! You can read more about tendering in our blog post here, which outlines some things that we have learnt through our own previous experience of tendering, from seeking out opportunities to submitting a response.
We can offer clients the benefit of our experience in two ways: by working with you to create tender responses on your behalf, or by providing key personnel within your business with the skills to create responses directly.
Reviews and Ratings
We do not have any reviews about Genie Insights available right now.