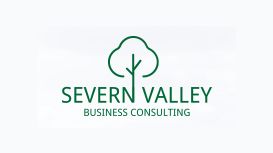 Taking a fresh look at your business and making positive changes will improve performance. Severn Valley Business Consulting will work with you to achieve the outcomes you require. We are a consultancy company with a difference, offering SME's a wide range of services across all disciplines.
We specialise in strategy development & implementation, all aspects of operational & commercial support as well as project management. There are many sectors where we can add value however our sector specialties are engineering, manufacturing, transport, logistics, sales & marketing.
---
Services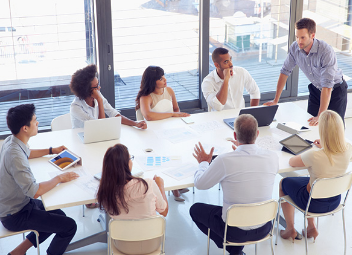 Whatever the problem, there is a solution! Severn Valley Business Consulting has wide ranging experience in senior management positions. We offer a flexible approach to fit with your business needs.
Strategy planning, implementation and development:
Having a well-defined structured plan is essential to control the direction of your business and add value. It ensures everyone in your business is focused on achieving your strategic targets.
Our aim during strategy formulation is to:
Work with you to understand the current position of your business and agree the direction going forward;
Undertake workshop sessions to establish the business direction and engage key management and staff in the process;
Review your existing product or service offer to establish strengths or any weaknesses;
Generate clear objectives & key performance indicators.
Strategy implementation – turning planning into actions:
Strategy formulation involves senior people, whereas strategy implementation involves almost everyone. It is critical that all resources are on board and our support during this period can be extremely helpful. Our clients regard this as integral.
Our aim during strategy implementation is to:
Define a structure that involves the key implementers within the business;
Help define project scopes and timelines;
Actively support and work with individuals or group implementers to ensure success. This will include advice on tools & techniques, personal training, mentoring and coaching.
Even if the implementation process is independent from us, we can provide monthly or quarterly reviews to monitor progress. Our approach is flexible to suit your needs.
And many more!!!
Testimonials
Percy Doughty, Farnworth, Greater Manchester
Percy Doughty was established over 60 years ago and is now the largest supplier to the Fireplace industry in UK. The business roots are deep within the distribution of products but with recent emphasis on design and manufacture of own branded products. Steve has acted as a consultant and mentor for my company and me personally, for the past 6 years, during this period his involvement has developed into several different roles.
Personally Steve has helped me as a mentor, he brings different external perspectives to everyday business thinking and a fresh, subjective view . I have found his input invaluable in evaluating situations and proffering an independent opinion without attempting to influence any decisions that fellow directors may attempt to influence based on self-interest.
In the past, Percy Doughty had a short term strategy which was reactive rather than pro active, Steve helped to identify the benefits of a longer term view & strategic planning which enabled the business to focus clearly on longer term goals. Steve facilitates the strategy team discussions; this team is made up of directors and senior management team. Without the input, advice & structure that Steve brings, this process would never have progressed . This has also led to the further development of the senior management team who now analyse tasks in a lot more structured manner; this has been clearly evident in the second of the 3 year strategy roll out processes. Steve is also an integral member of one of the strategy groups that were subsequently formed during the first 3 year period, his input and experience have been invaluable to ensure that meetings are managed in a timely, constructive and productive way. His contribution to the HR strategy team has helped to enable several positive changes to the business and staff members.
In short, Steve's wealth of business experience has brought a new dimension to the business and helped to develop the senior management team to be far more productive, intuitive and professional. If you would like any further information on Steve's contribution, I will be only too happy to help.
Regards;
Andrew Mulligan;
Managing Director;
A Great British Company since 1952.
AT No: GB146825255.

Company Reg No·3287651.
Pailton Eng., Coventry, West Midlands
Pailton Engineering Limited supply steering systems to truck, bus, coach, off highway and military market sectors. The business operates in a low volume high mix environment with a high level of CNC machining centres manufacturing over 5000 different components.
I had worked with Steve Everitt for 10 years and recently engaged SEC Shropshire to undertake a full review of our manufacturing processes. A complex project that encompassed all operational disciplines from correcting source data through to streamlining process flows by implementing a cellular manufacturing strategy. Steve was able to understand the issues, envisage a solution and articulate a detailed project plan to deliver the vision. Steve is now project managing the implementation of his plan. I cannot recommend Steve highly enough.
Chris Chapman, Finance Director, Pailton Engineering Limited.
Everburn Manf., Lexington, Kentucky
Everburn Mfg. Inc, USA.
We are extremely pleased with Steve Everitt's consulting services. We hired Steve to give us an in-depth understanding of the Hearth industry in Europe. His report was very detailed, had helpful industry data and filled with key observations. Steve also gave us several business strategies on how to tackle the European market.
We would highly recommend Steve for business consulting, especially in the area of strategy development and implementation.
Ajay Gupta President.
Reviews and Ratings
We do not have any reviews about Severn Valley Business Consulting available right now.