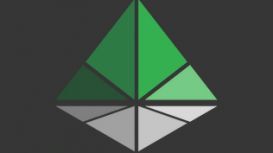 Rebus Solutions is a business solutions organisation that offers the complete business service package. By introducing a bundle of services from dedicated business consultants we provide a service that gives organisations the opportunity to consult an experienced professional that can provide the insight needed to make informed decisions, with the addition of vital business services such as bookkeeping, contract and tendering services or a data transfer at a discounted rate.
All organisations want to grow, that is end objective of more for profit organisations. We are here to help, by removing the more time-consuming tasks that do not directly result in new sales or business, you have more to focus on driving revenue.
We work with you to ensure you have what you need to be infront of competitors in every possible manner. Whether is it technology, online presence or current process efficiency and streamlining we are here to help you improve.
---
Services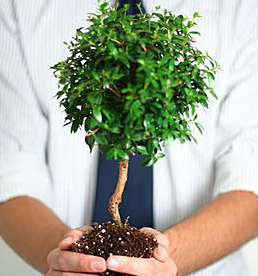 When taking that step to start your own business it is important to start it right.
By beginning your entrepreneurial journey with the right information, guidance and mindset your are increasing your likeliness of success.
Using one of our business start-up services will provide you with a dedicated consultant who will provide you with the expertise, materials and support that you need.
Dependant on your current position; whether you have created your organisation and are looking for some support and guidance or simply have an idea and want to get things started. We have a service for you.
Business & Personal Development Mentoring:
With a dedicated mentor throughout your start-up process you have that peace of mind that you have a experienced professional that you can obtain a second opinion from whose interests are to aid you.
A Mentor can aid with both your personal and businesses development, motivating you to discover your strengths and weaknesses throughout the process so you know where you are and need to be.
Mentoring Costs start from £55 per session by phone or skype and £40 via e-mail.
Discounts are offered on pre-paid sessions and bulk bookings.
If you are looking for a subscription based service where a consultant will be available to you 24/7 as we know a successful start-up requires as many hours input as you can manage. These costs can be created bespoke to you and your business to ensure you only pay for what you need.
Start Up Finance Management:
Cash flow is the lifeblood of your business and it is important that you are aware of your exact financial status at all times.
By utilising a dedicated consultant who can help you create, plan and review your finance plans and forecasts will allow you to prepare for any unexpected costs or requirements.
We provide not only financial support but business support which gives you the peace of mind that your consultant knows what that your financials mean from a business perspective and can provide more than just a financial point of view.
Start Up Finance Management costs start from £75 Per Session, this includes an introduction your responsibilities as a Director. VAT submissions, Annual returns etc.
As above, If you are looking for a subscription based service where a consultant will be available to you 24/7 as we know a successful start-up requires as many hours input as you can manage. These costs can be created bespoke to you and your business to ensure you only pay for what you need.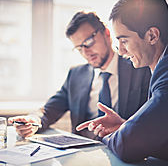 Bespoke Business Consulation:
At Rebus Solutions we want to provide the entire package to our clients. We also want to provide you with exactly what you need saving you both time and money. Through this bespoke tailoring we will provide the services that you need, at a packaged cost.
Whether it be a recurring use of our professional bookkeeping services or a one-time business improvement plan we ensure we get the best price to you. Our initial phone consultation to address your requirements is free. Further communication or sessions are charged at £60.00.
In order to ensure you receive the best service at the best cost a discount of 5-25% is applied based on level of services provided for new customers. Discount ends 31/12/2016.
Bookkeeping Services:
Bookkeeping is a task that at one point or another all businesses must complete - if it is left un-complete or incorrectly filed bookkeeping can lead to large accountancy fees or fines from regulation bodies for errors.
We will complete the bookkeeping for you, as this information is sensitive Rebus runs an in-person collection service - a member of our team will call you before arriving at a location best for you and collect any invoices, receipts, statements etc. that are required. We provide full bank reconcilliation services, VAT completion and submission. If needs be we can be a middle-man between your business and HMRC to make sure that all queries and information requested is dealt with efficiently and your business can run as effeciently as it should.
At the end of your financial year we can help your organisation outsource to a reputable accountant that will complete all neccesary returns that we do not, this keeps your costs down to a minimum as we will be cheaper than any accountant that would provide you with bookkeeping services.
Bookkeeping services are £20 Per Hour + VAT. This is includes all queries, communications and our collection service at no further charge.
Contract Management & Tendering Improvement:
Are you ready to take that next step into the corporate marketplace, where scouring through thousands of pages of policies, procedures, requests and requirements is the norm?
At Rebus we offer complete contract, procurement and tendering services for businesses of all sizes. We will work with you to ensure that your procurement process and tender submission for the contract you desire is the best it can be, we would firstly read over the contract specifications and provide our thoughts on what the most important areas are, after working with your business to establish how you want to complete the process we will consult on any part of the contract you wish.
Our Services start at £499 + VAT per contract engaged on. If your organisation will be tendering for multiple contracts a year and wish to subscribe to our services we charge a discounted fee of £750 Per Month with a maximum of 5 contracts a month (60 Per annum).
And many more!!!
Reviews and Ratings
We do not have any reviews about Rebus Solutions available right now.