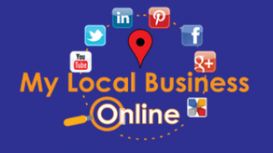 I set up My Local Business Online in 2011 to help small businesses get online with websites that work for them. The last thing a small business owner wants to do when they get home at night is think about websites, social media, SEO and techno-babble! On this blog, the Google Plus and Facebook pages and Twitter you will find tips and advice about how you can build a better online presence and be found by your potential local customers. I'll cut through the jargon and mystery and offer straight talking information.
You'll get no hype and heavy sales pitches here! Of course, time is money. A small business owner has to juggle many hats. To get your small business found in search and social media rather than hiding like a wallflower on the side-walk of the information super-highway, you will have to put in some time and work. Over Christmas 2010 I was looking to buy a new computer.
---
Reviews and Ratings
We do not have any reviews about My Local Business Online available right now.