My name is Dawn Crossingham and I am the owner and founder of D52 – The Business Toolkit.
I have worked with business owners just like you for over 13yrs and have seen the value of realistic and honest business advice.
Focusing on your business growth potential and seizing opportunities is the key to business success. Many people understand this philosophy however fail to set time aside to plan for growth and often lack the 'tools' to do the job.
Again and again I see business owners who have not only allowed their business to dictate their future direction but have additionally grown to resent the business they own because they have not stopped to reflect on where their business is destined, nor the purpose for which they started out initially.
By engaging with me, you can be assured that tried and tested methods of helping you to reach you goals are utilised. I do not engage a one size fits all approach, and certainly am passionate that you 'make your business work' for you.
Services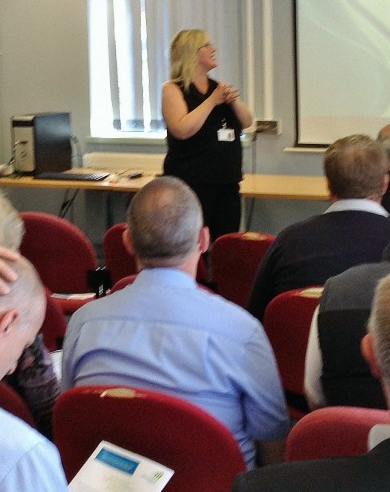 Services:
TROUBLE SHOOTING:
Diagnosis & resolution.
BUSINESS ASSESSMENT:
A healthcheck identifying barriers to growth and providing recommendations.
BUSINESS PLANNING:
3-5yr strategy with nuts & bolts advice based on realistic, highly-focused & profitable activity & projections.
BUSINESS ADVICE & GUIDANCE:
Accountability combined with honest feedback to push the business to greater potential.
Reviews and Ratings
Dawn is so inspirational and fabulous at her job. She listens intently to your ideas then comes up with a brilliant master plan. She has some fantastic ideas to help with all aspects of your business. I can't thank her enough for how she's helped my business get off the ground. Dawn also helps you every step of the way and beyond. Highly recommend this lady to anyone with a business.
I managed to pin Dawn down and seek out some fruitful business seeds! Dawn just has that way of nurturing with keeping you focused, yet excited about the future. She has She has a wealth of knowledge & contacts.
Wanted to jump on and write a quick review after meeting with Dawn today. I'm yet to meet a more versatile business advisor; I'm already working with a mentor from senior management from a high street bank head office as part of my social entrepreneurship and both Dawn and I could identify specific areas of effective help - she knows her stuff and has such an open and friendly disposition. I can't wait to start working with her.