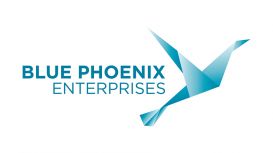 Whatever your industry, the market is changing and so you need to evolve. I work with Small Businesses in focussing their teams and improving their profitability and service delivery, whilst solving many of their biggest pains and dysfunctions and turning their staff into highly engaged, action oriented, high performing teams.
I offer a free 1 hour phone or Skype/Zoom consultation, during which time we will look at some of the goals you are looking to achieve, some of the issues that might be preventing you from achieving them and tangible steps that you can take to make headway.
I dont make promises that I cant keep or offer advice in areas where I am not qualified. My successes however speak for themselves. I guarantee my services and have never yet had to fall back on my guarantee!

Contact Details
Blue Phoenix Enterprises
Hurst Bourne, Willoughby Road, Sutton on Sea
Mablethorpe, Lincolnshire
LN12 2NF
Larger Map
Get Directions
Testimonials
Clogwork Orange Productions, London
I have worked with Gill on a couple of management related projects during the last few years and on both occasions she has been the consummate professional, delivering over and above expectations.
She has a real skill in not only being able to - often very quickly - hone in on the crux of the issue(s) at hand by cutting through the noise but also in identifying and structuring tailored solutions that are effective and non-disruptive to the business day to day.
It's great for an existing team to have someone like Gill to help them reassess and see past what the team think is their focus.
What I love about working with Gill, and what I believe is the key to her success, is her understanding of people and how to focus, coach and motivate individuals so that the change can come from within and hence has a more lasting effect.
I absolutely recommend having a chat with Gill to see how she can help you!
Reviews and Ratings
We do not have any reviews about Blue Phoenix Enterprises available right now.