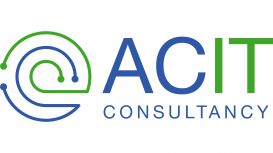 We Provide the Following Services:
Ad-Hoc IT Support for when you need somebody to resolve that short-term or emergency issue.
Total IT Department Outsource, we help companies by being their IT partner to either run or compliment the IT shop.
Ethernet and Telephone wiring.
Provision of internet and lease lines, DSL, fibre and 4G solutions.
IT Security Audits and Network Bottleneck Reports
Cyber Essentials, National Cyber Security Centre and GCHQ guided strategies to remediate and secure your business.
Process driven workflow designs and insight into Office 365 including what it can do to save you money and time through added productivity.
MSP Support and 4th line technical specialist outsource. Specialist MSPs are using ACITC to get added value for their clients.
Get in touch today and we will help you and your business.
Services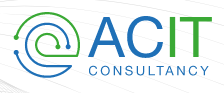 When you engage with us you will quickly realise that we provide technical excellence in business IT. This list is not exhaustive, we love to hear from new clients and take on new challenges.
Adhoc Break Fixes:
For a simple fee, usually at a negotiated and pre-agreed amount (depending on the issue presented) or for a one-hour minimum fee we will provide you with ad-hoc help when you need it!
On Premises Server Deployment & Management:
Being at the cutting edge of physical and virtual server management not just in the UK but remotely too, we know how Servers tick. Let us look at your server estate if you are in need of that new OS migration or if you just need a review. We manage a mix of physical and virtual servers in all our client networks. All are fully monitored and securely managed for optimum reliability, speed and ensured recovery.
Total Business IT Migrations:
Many times over we have helped clients that have 'workgroup' and 'home office' solutions that are common place within most small businesses.
If you have at least 15-20 users in any business then a total migration from workgroup to Active Directory or Azure AD is likely to pay for itself through reduced support and streamlined administration.
Also unlock numerous other benefits in security and auditing for your comliance needs.
Security Audit:
We can provide you with an internal only purpose or look at providing you with a full indepth report where you may need it for a new tender or client concern.
And more!!!
Reviews and Ratings
We do not have any reviews about ACITConsultancy available right now.