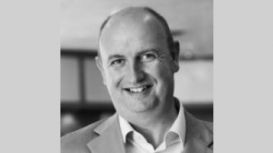 With 20 years of operating within the UK Homecare sector, we focus on quality lead generation, the sales pipeline, KPI's, networking, and account management. We are able to assess your current sales structure and processes to make recommendations which will improve results. We possess all of the key skills, knowledge & experience to mentor Start-Ups and help established SME's with all sales related activity plus managing growth to enable owners to safely guide their business to the next level.
Services
From £375.00 + VAT per day / From £75.00 + VAT per hour
For Companies up to 2 years old, we provide a hands-on, down to earth Mentoring Service where we will assist new business owners to ensure they focus their time and use their money wisely to reduce unnecessary wastage. Such advice includes...
Defining the offer

Pricing

Establishing routes to market

Online and Offline Marketing

Setting up systems and processes

Creating an effective business infrastructure

Sourcing trusted suppliers
Clients can book our services by the day where prices start from £375.00 + VAT, or by the hour where prices start from £75.00 + VAT. Most clients book between 3 and 5 days per month for the first 3 months and then tend to book 1 day per month from month 4 but we are completely flexible in our approach and will tailor our services around your specific requirements.
New Business Start-Up Loan Applications
Should you be looking to start your own business we are able to assist with your Start-Up loan application where we will go through the process together and build the strongest business case to ensure the funding is secured. Advice will be offered to ensure everything is set-up in the way you want and your business plan is written to focus you on the important things in the correct order. With direct Start-Up experience, we are fully aware of the challenges and distractions which present themselves along the way.
From £550.00 + VAT per day
For more established SME's (trading for 2 years or more), we offer professional advice specifically around all things related to Sales and Business Development. This will include areas such as...
Online & Offline Lead Generation

Effective Lead Management

Building Sales KPI's

Building an Effective Sales Pipeline


(Re)Structuring existing Sales Teams

Sales Conversions

Establishing Key Sales Activities

Tenders & Bid Writing


Sales Training
Due to the experience we posses we are able to provide advice on other areas of your business, away from sales plus we have a huge network of talented professionals we can bring to you - these range from Finance, to HR to Credit Control plus much more.
Persons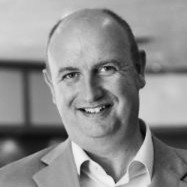 Darren has operated within the Homecare sector for 20 years where he has started new businesses, built and developed sales teams, sales processes, strategies and brand awareness using his strong networking skills, people management and his likeable personality.
Darren has sales experience with both B2B and B2C clients and relates easily to company owners, company executives and company employees making him a great partner to any business looking to drive growth to reach their next level.
Darren can build sales teams focussing on quality lead generation, the sales pipeline, KPI's, networking, relationship building and account management.
With Multi-National, National and Start-Up experience focussed on building and developing sales processes, structure and strategy, Darren is able to apply his skills, knowledge and experience to help new Start-Ups and/or any sized SME business with all sales related activity.
Darren is vastly experienced at submitting Tenders and can provide high-quality bid writing in addition to advice and guidance around sales, business development, brand awareness, people management, customer service and growth management.With a strong connection to people, Darren brings a calm approach to maintaining focus on overcoming challenges to achieve results.
Reviews and Ratings
We do not have any reviews about Animo Business Consulting available right now.