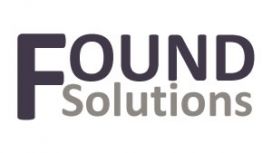 Typically our customers are small to medium businesses looking for help in solving their challenges through information systems and technology.
We have over 15 years experience in supporting businesses IT infrastructure, implementing solutions and helping business to leverage information technology for competitive advantage.
---
Services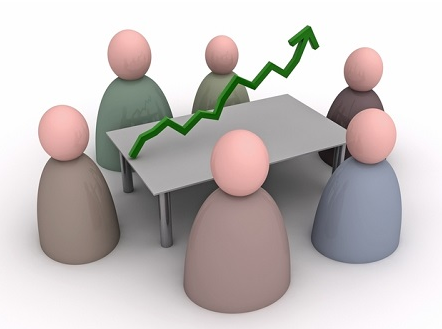 When you need additional advice, guidance and expertise choose our consultancy services with award winning solution architects and developers to help with:
IT & IS Strategy.
Solution Architecture.
Business Analyst guidance.
Application Implementation.
Vendor Selection.
Building & designing solutions to meet business challenges is hard. It's something that is made easier by adding more heads and brain power to. Our customers typically engage with us to help bridge the gap between their knowledge about their business and technology.
Many of our people worked as freelance consultants before joining us so have experienced the immense pleasure of helping businesses of all shapes and sizes make technological leaps and seen the business benefits realised.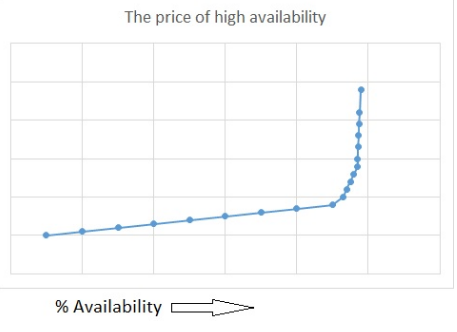 In the digital age providing robust and reliable services around the clock isn't a competitive advantage but an essential requirement, speak to us about:
Co-location & backup environments for essential services.
Remote access to key services.
Cloud Strategy.
Secure offsite backups.
High availability services.
Having your systems go down isn't just inconvenient, it will cost you a lot of money in lost or missed transactions. Aside from the transactions you may miss, or the unproductive time your staff face whilst waiting for systems to return to service, imagine what it does to your reputation in your customers eyes.
Many years ago if someone dialled your main phone number and got an out of service message the caller was concerned that you were out of business - now extend that to your website and other connected services and you can see the potential damage to your public image.
The image above shows how the cost scales with regards to availability and you will see that the cost increases significantly as availability increases. Found Solutions can design and commission services that exist at every point on that availability curve to suit both business need and cost.
Reviews and Ratings
We do not have any reviews about Found Solutions available right now.